Looking for a unique way to approach my clients, I came up with an idea that combines elegancy and cartoon in the same card in a way never seen before, showing what I do in a friendly way and at the same time trying to leave a lasting memory in everyone that opens the card.
After a lot of planning and tests, first Mock-up!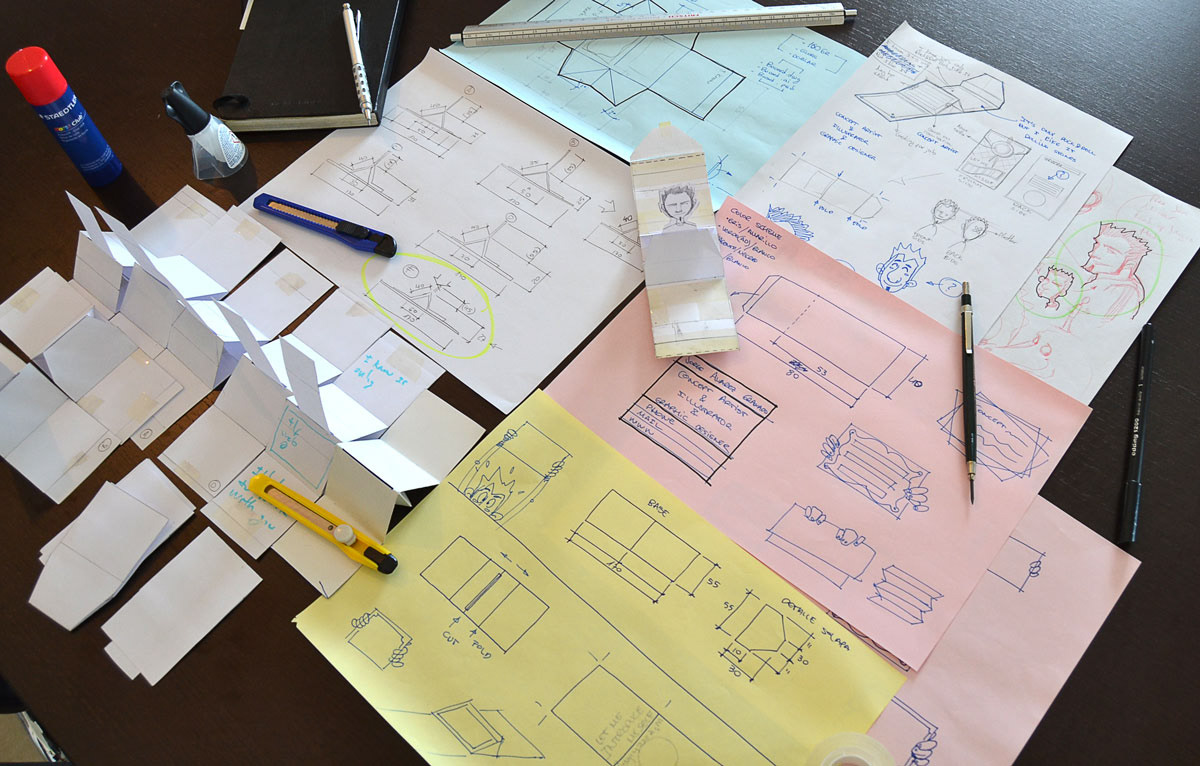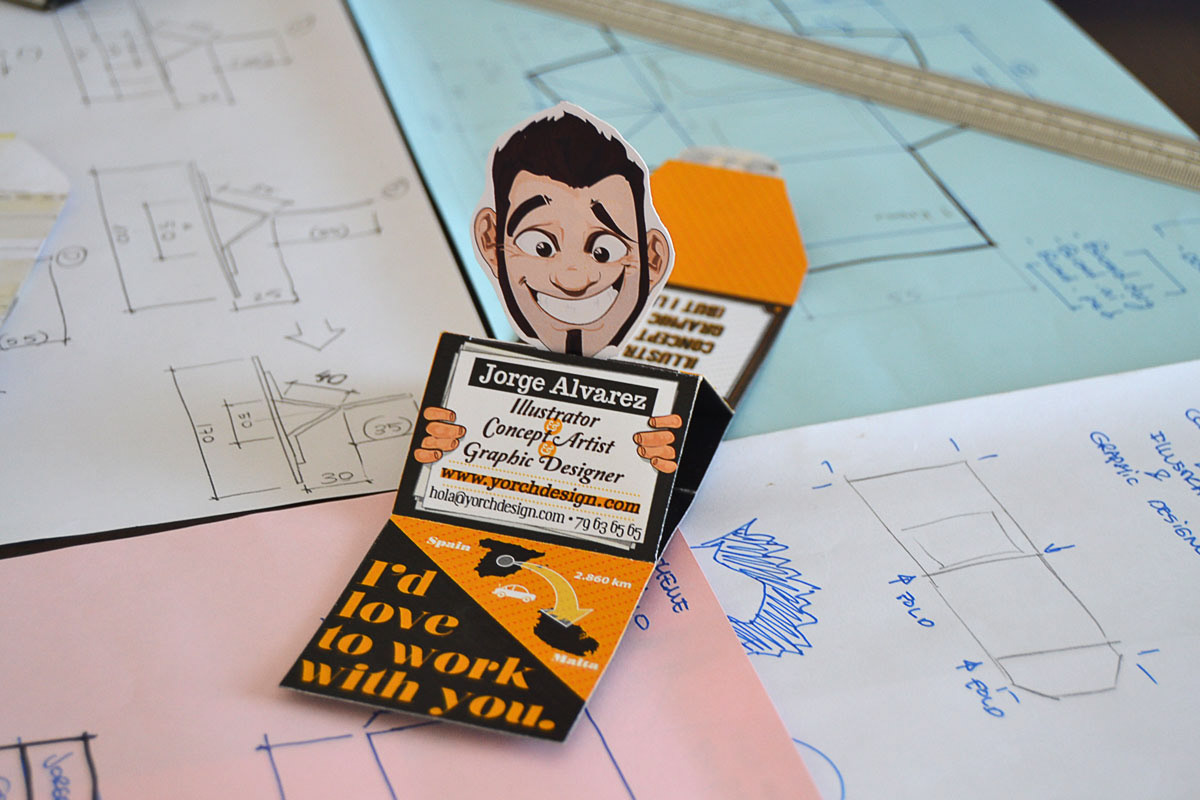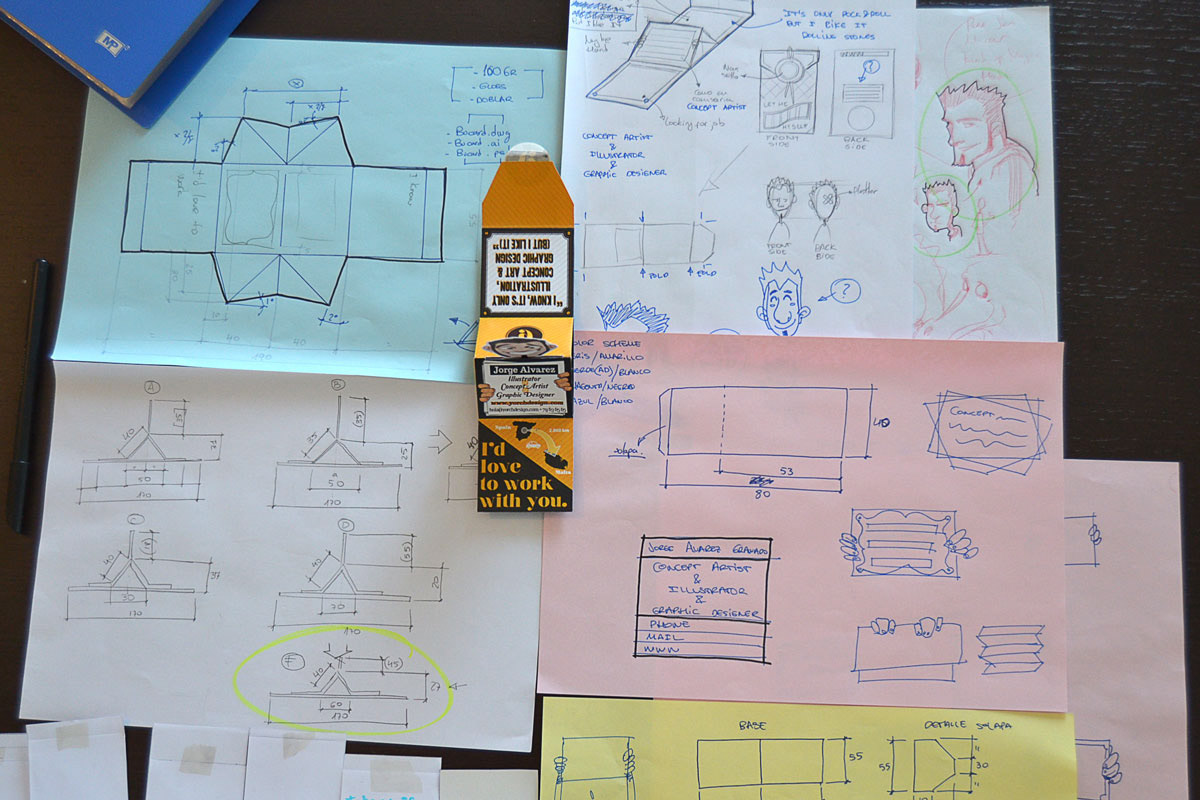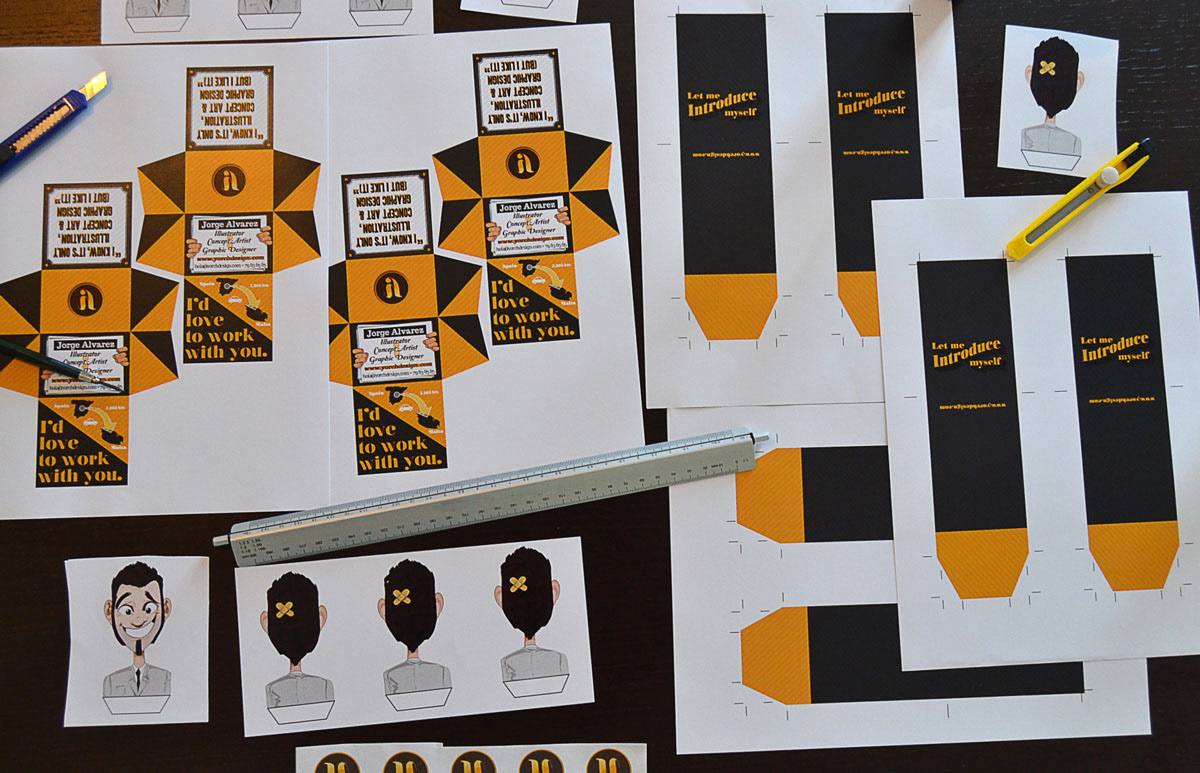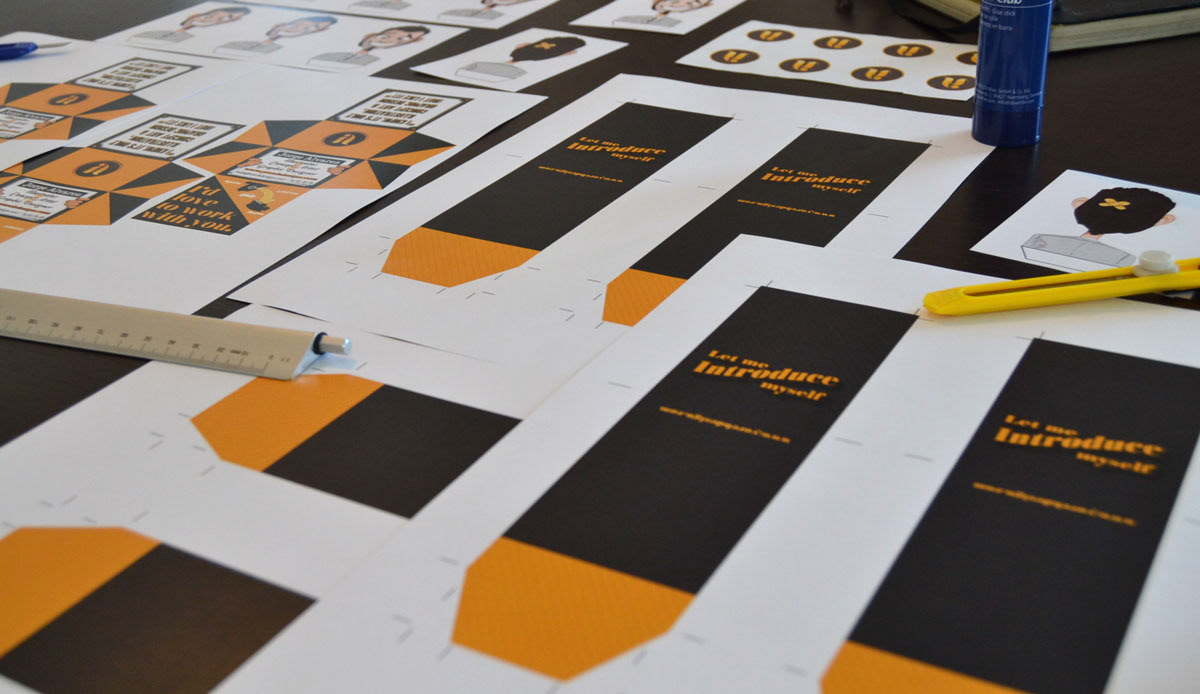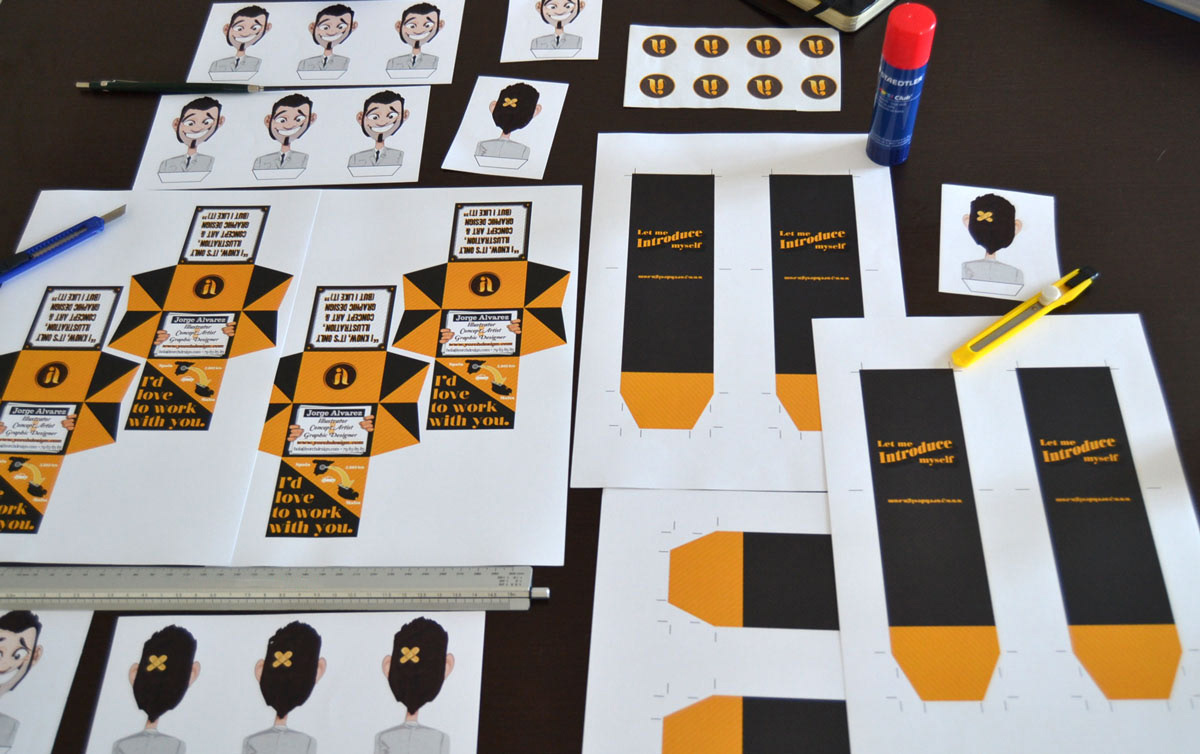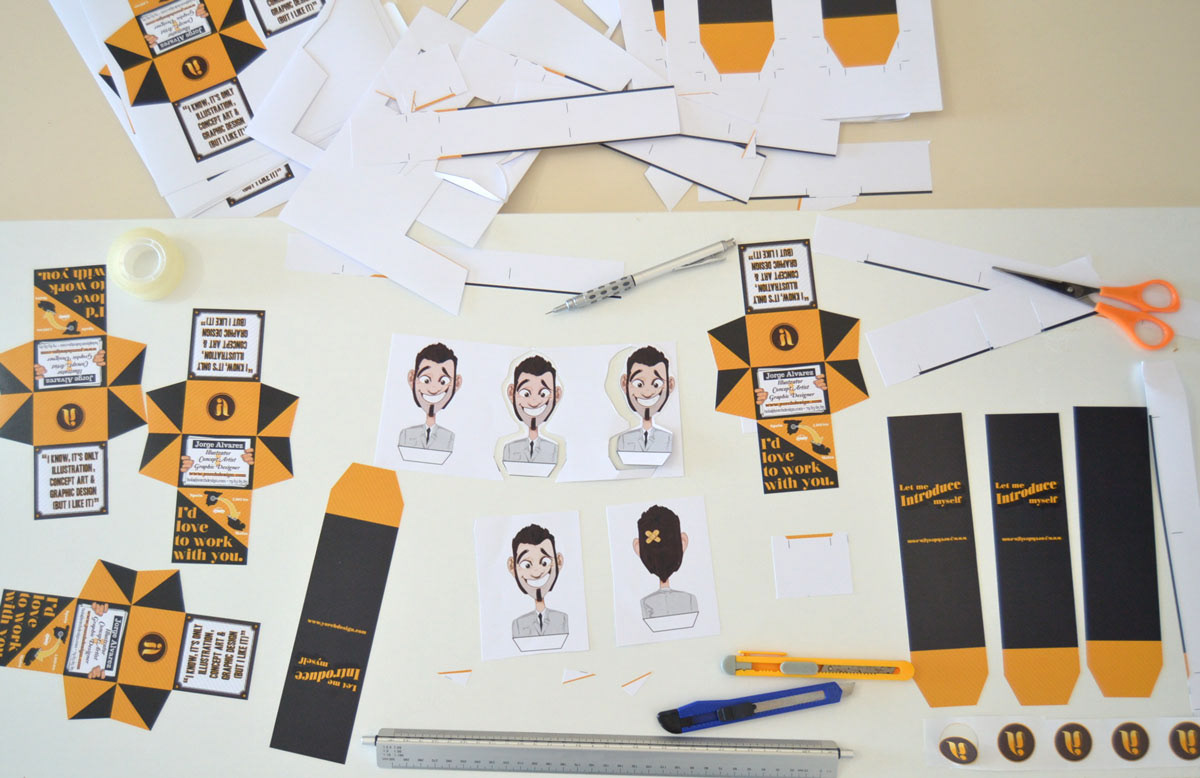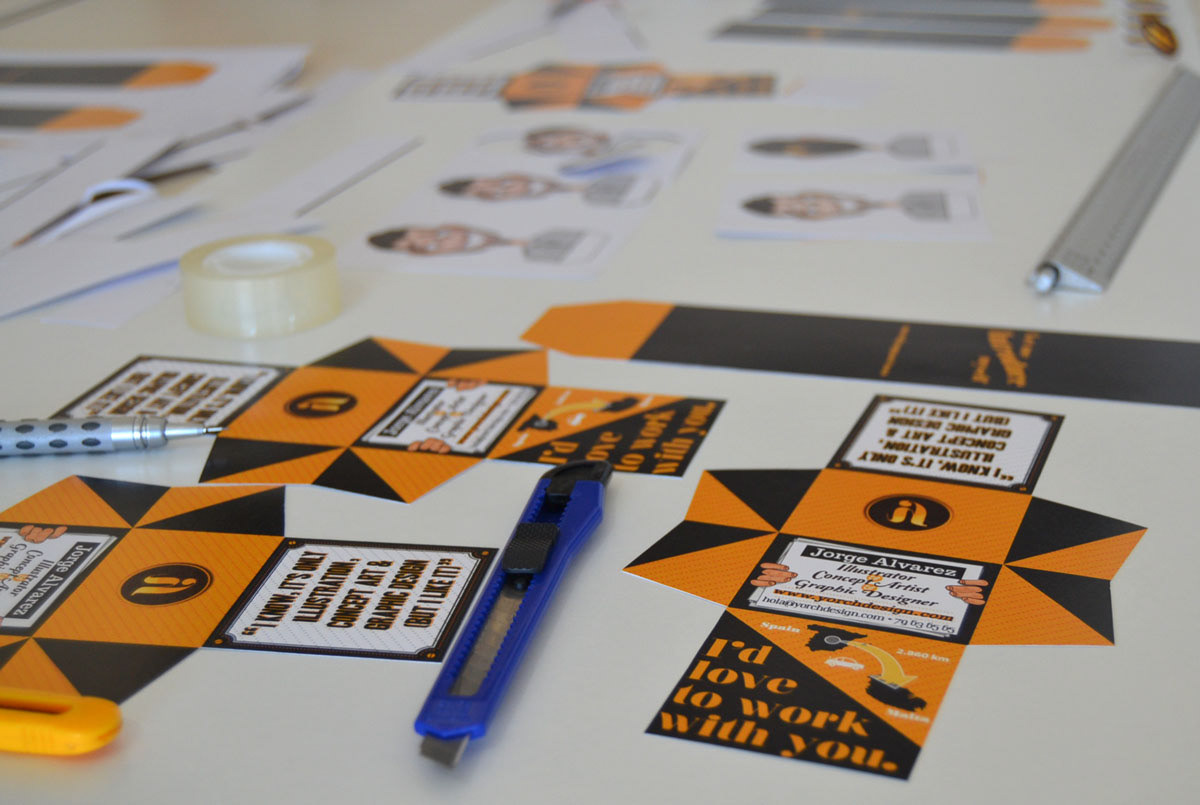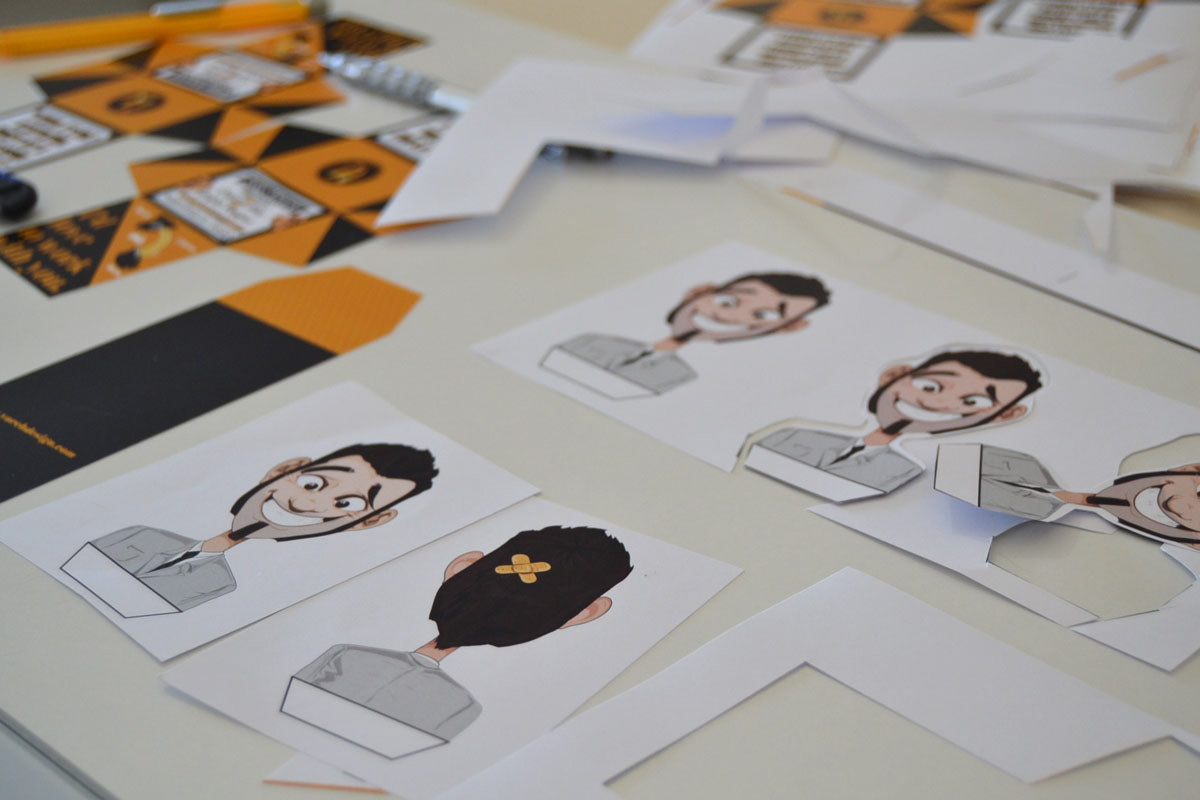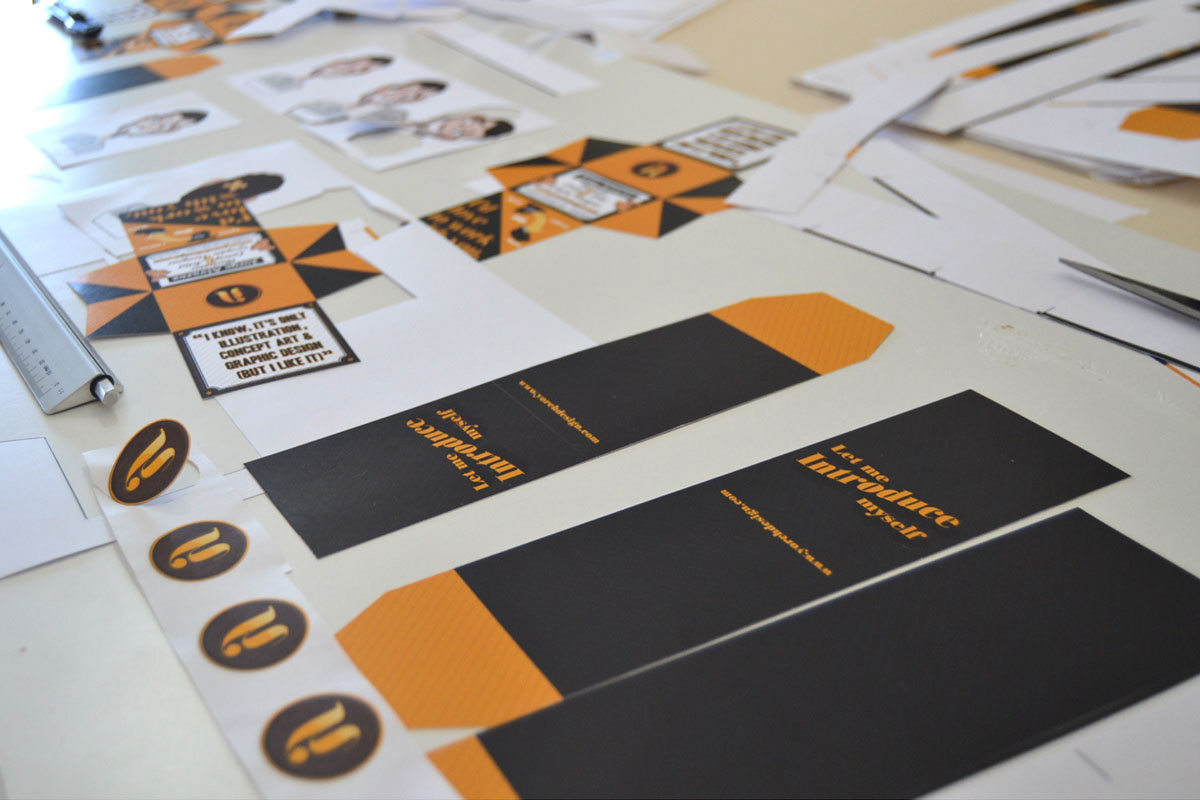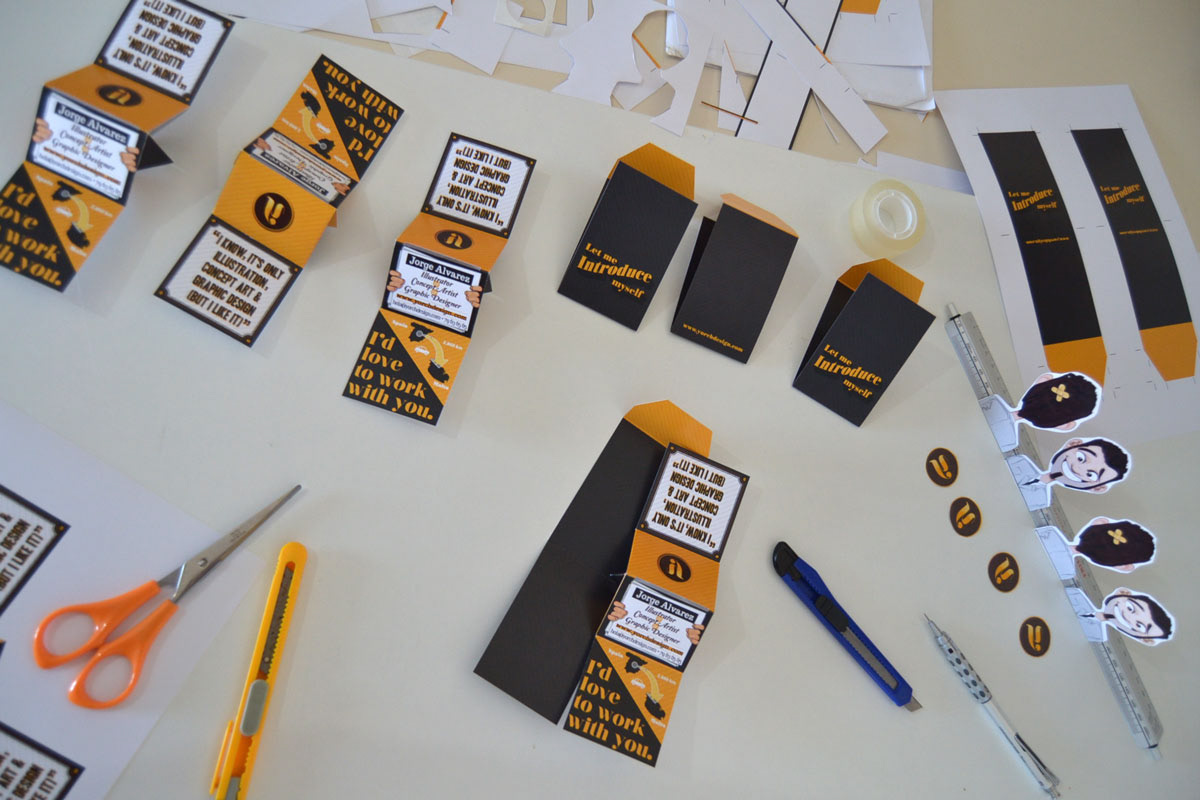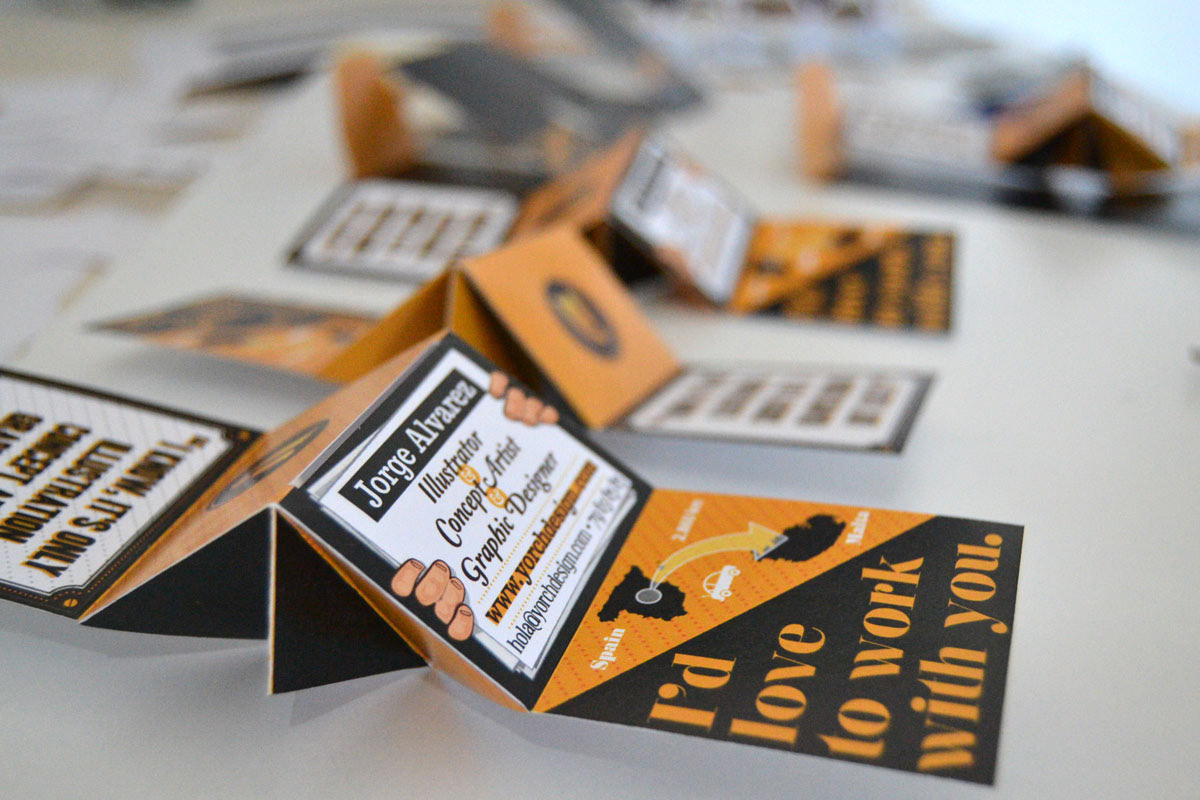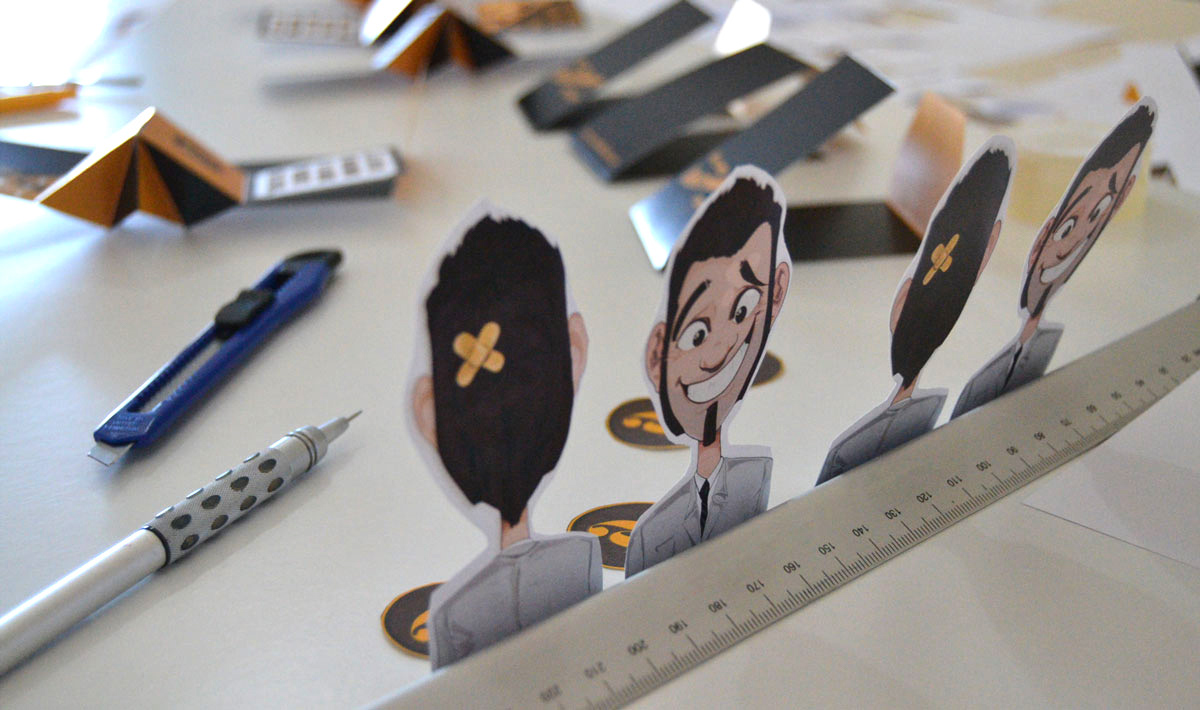 A bit of glue and ready to assembling!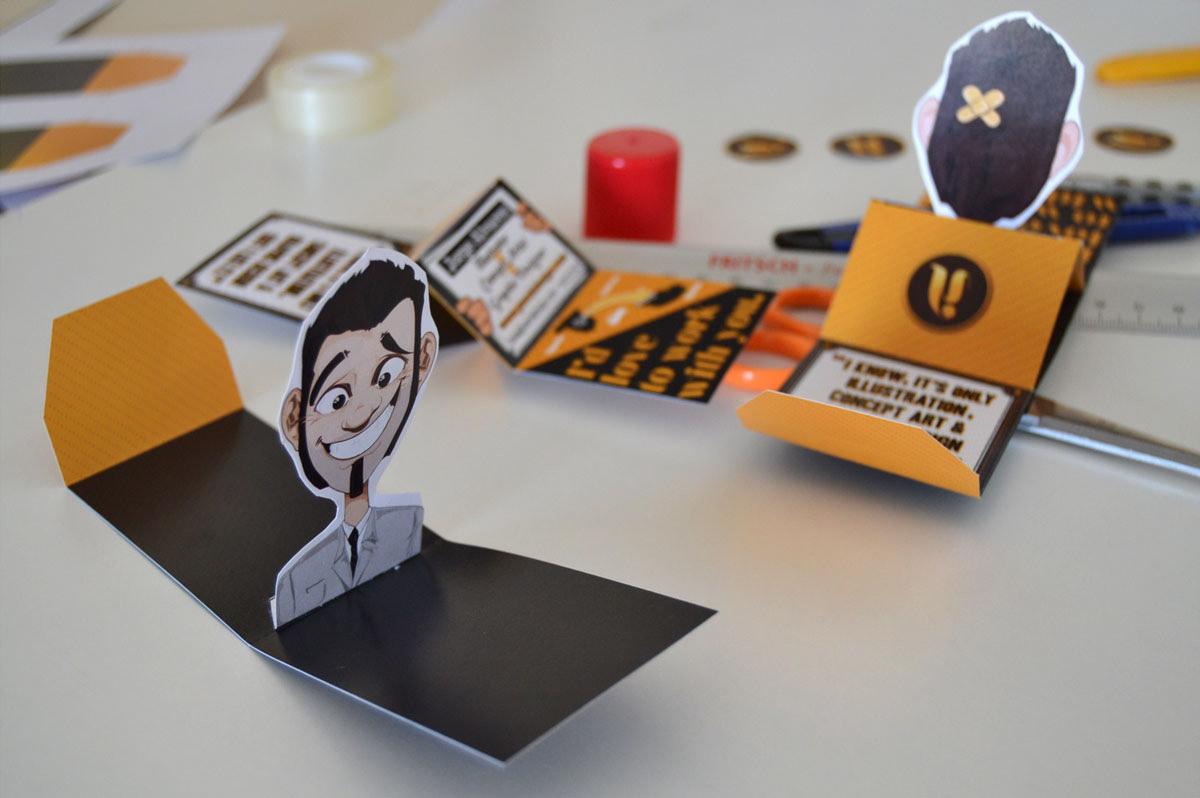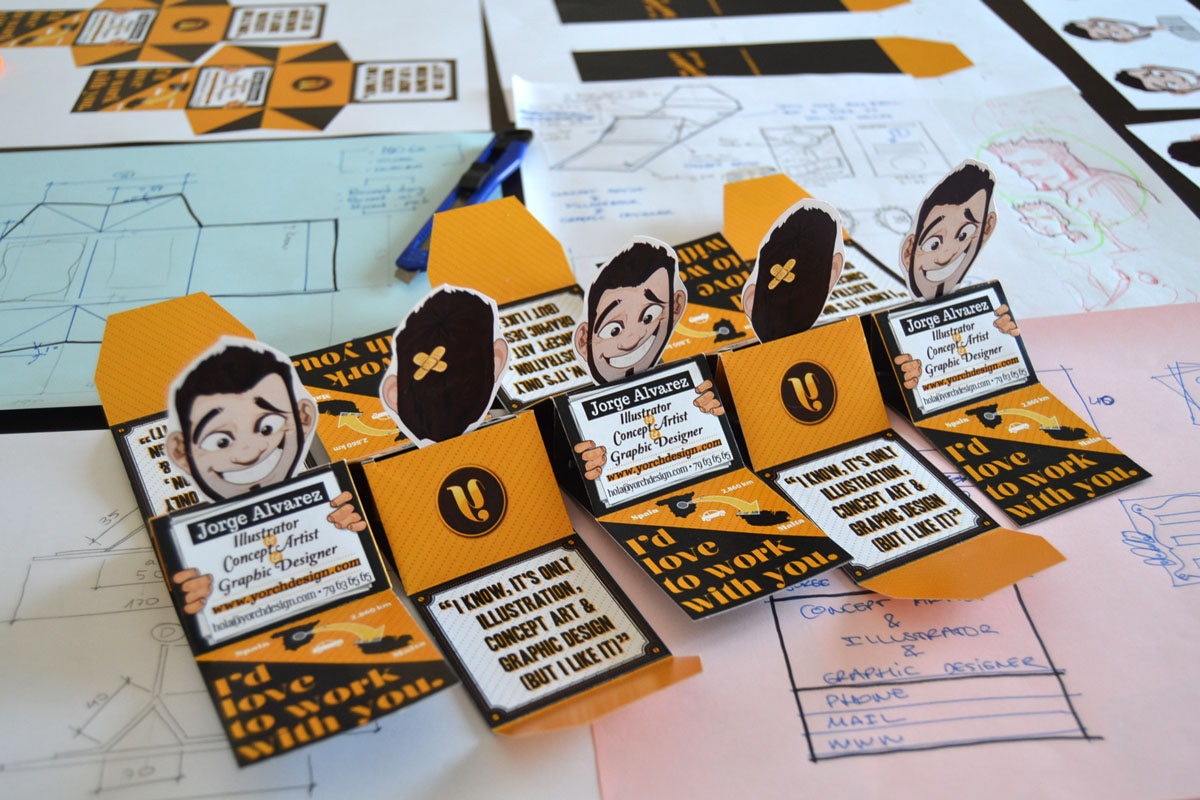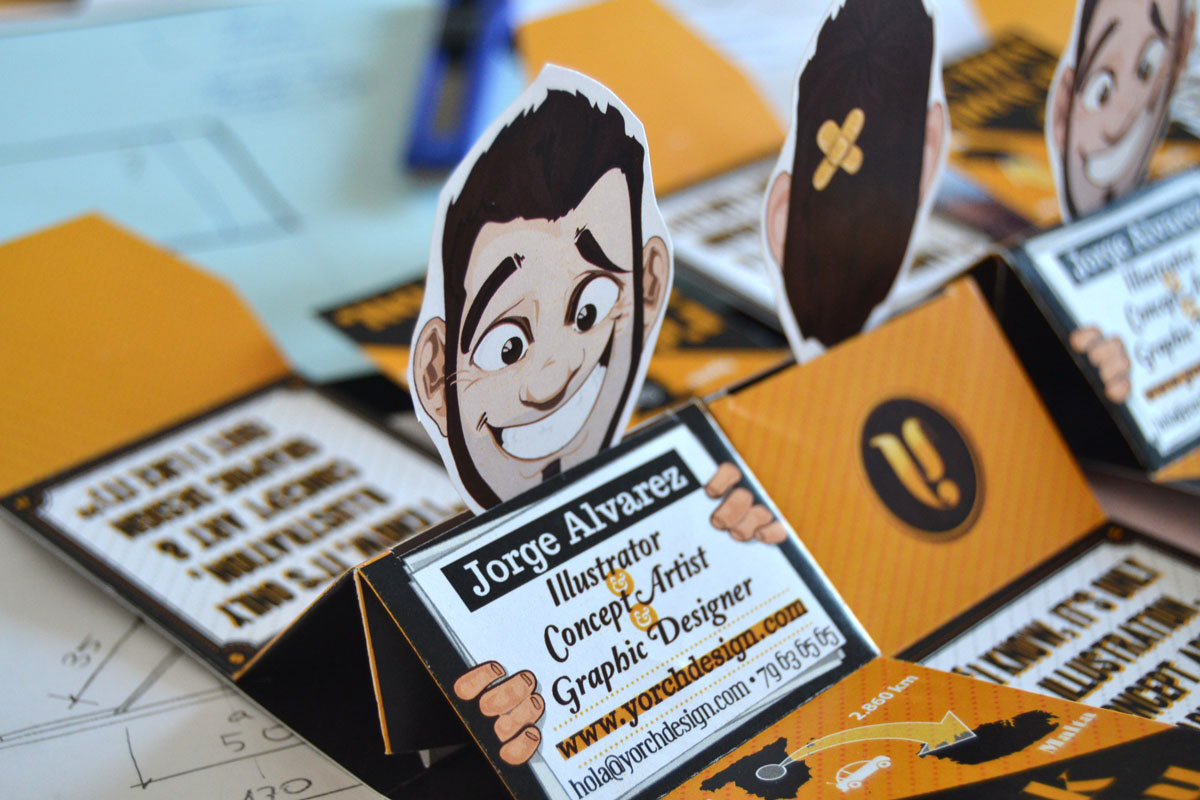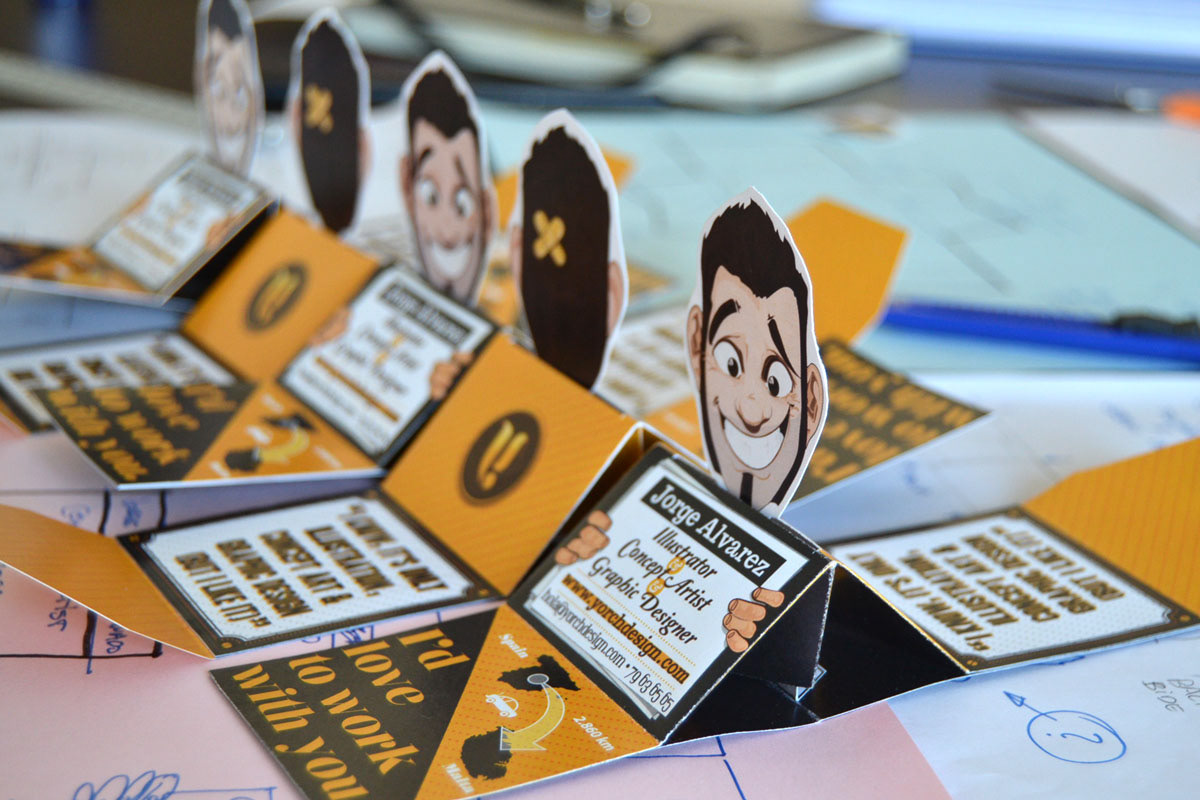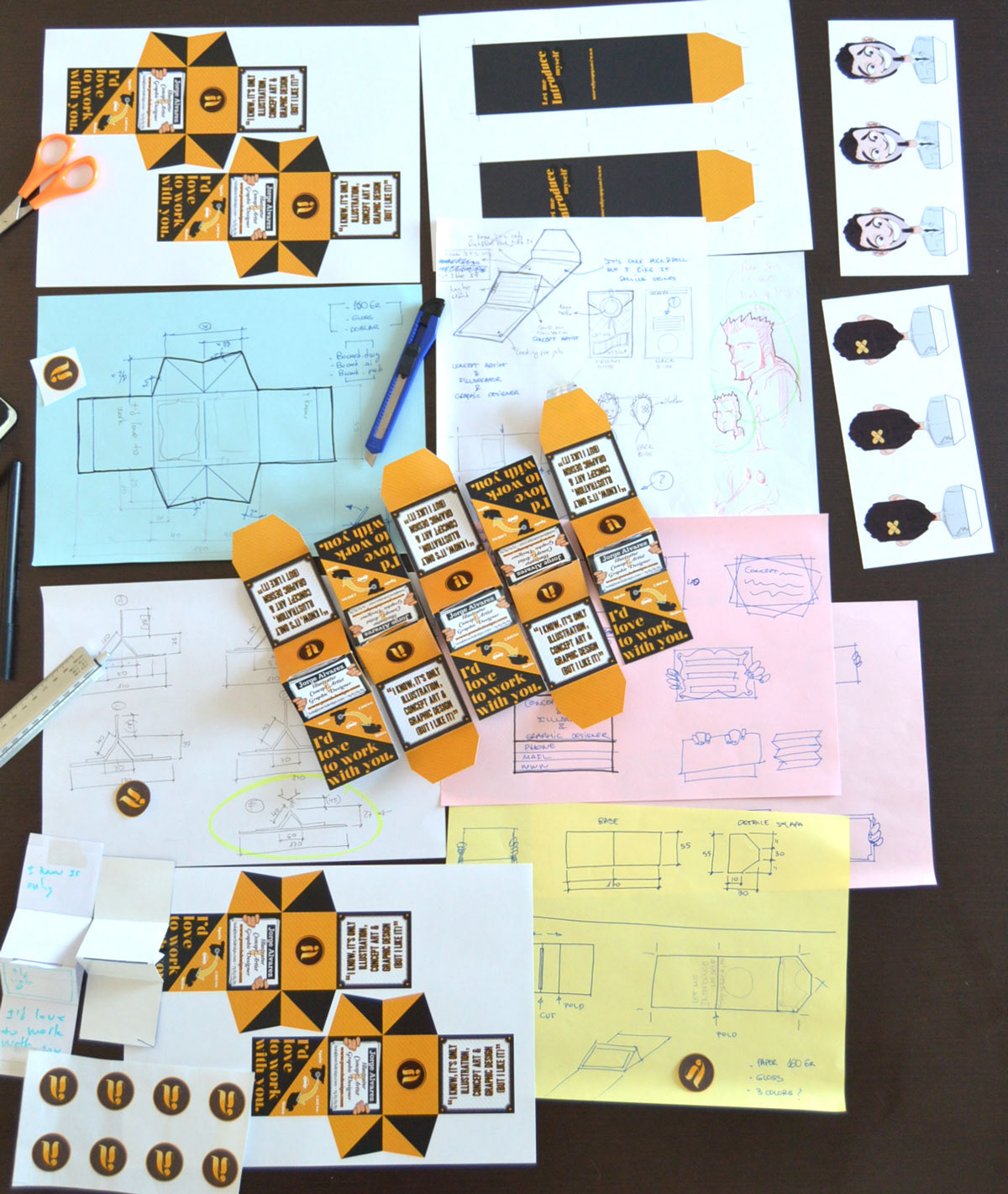 It doesn't seem that they get along...
My business card was published in the book Creative Business Cards, which showcases the most original and creative business cards around the world.